A few hours ago the launch of the edition was confirmed in Blu-ray from Legend for next September, allowing us to see again the fantasy film of Ridley Scott in a new version of the film completely remastered and cared in terms of image and sound. But, why is there no 4K version? What happened to the UHD edition of this cult movie? Well, as explained in Collider, the producer and publisher Arrow Films, responsible for this new edition, has shed a little more light on an authentic soap opera of formats, cuts, reissues and domestic editions.
Three versions and several problems along the way: Legend and 4K
The fantasy adventure film, starring Cruise and Tim Curry, has three different versions: the Director's Cut 113 minutes, restored by Universal in 2002 and 2011, el International Cut 93 minutes, released by Fox, and the 90 minute cut with Tangerine Dream sheet music, released in the United States by Universal. It should be noted that the versions of Legend they have had different fates and have been preserved with very uneven care. We know that the longest director's cut to date, the 113 minute cut, was restored from one of the two unique 35mm prints that are preserved -and in quite poor condition- and of which there is no other negative in better condition.
In Ridley Scott's notes from the 2011 release, tweeted by Arrow Films officials and explaining the restoration process, it was made clear that quality was very poor, since the celluloid copies were very deteriorated. In other words: when going from negative to digital format there is a loss of quality in the film itself that cannot be reversed. It comes just to present a version in Full HD resolution, very far in terms of definition from the current resolution or 4K standard. Add to that another factor: the debatable quality version, released in 2011, has unfinished special effects. In the case of being edited in 4K, with a bloated copy and forced rescaling, Universal, owner of this version of the film, would also be responsible for completing unfinished visual effects. "Its imperfections will be completely bare in 4K, and the diminished dynamic range in terms of color will make HDR a moot point", clarified James Flower, producer at Arrow Films.
"
The original negatives are very poorly preserved, international rights are in chaos and it is difficult to coordinate with Disney, Fox and Universal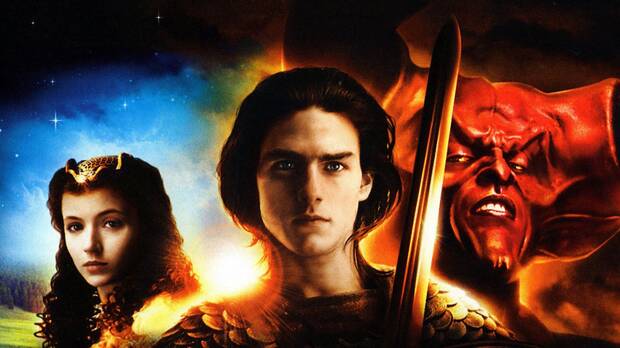 It is not the only problem, because international rights are another gibberish. The negatives of Legend in their international court they are tied to a veritable mountain of bureaucratic terms. The negative itself is owned by Universal, of course, it is the producer of the tape, but the distribution of said clipping is currently controlled by Fox, now owned by The Walt Disney Company. Reaching an agreement with the three companies is almost impossible, especially for a small publisher that has already gotten into considerable trouble trying to improve the quality of the film in home format.
So, the big controversy from todays @ArrowFilmsVideo announcement: no 4K UHD for Legend. As I hinted a few weeks ago, there are sound reasons for this, and Im going to try and explain why in this thread.

James Flower (@jamesflowerfilm) June 25, 2021
"I know people are disappointed, especially when other Scott movies like Alien and Blade Runner They have had a UHD treatment, "says Flower." Both films have had a million-dollar restoration process by Fox and Warner. The reputation and fame of a movie is also an important factor. Alien y Blade Runner They are undisputed classics, one is an instant hit and spawned a series and the other is an unlikely, hard-won triumph. Legend has never quite enjoyed that level of respect, as much as we like it, "he adds." I am sorry that there is not a negative in good quality of the longer cut, and that any improvement to 4K resolution is not worth it, "he continued. "The story of Legend it remains, as it always was, a story of a completely messy engagement ", concludes. In any case, we remind you, the film is available at Amazon Prime Video. The film will be released on Blu-ray in the United States next September. In Spain, at the moment, it has not been announced.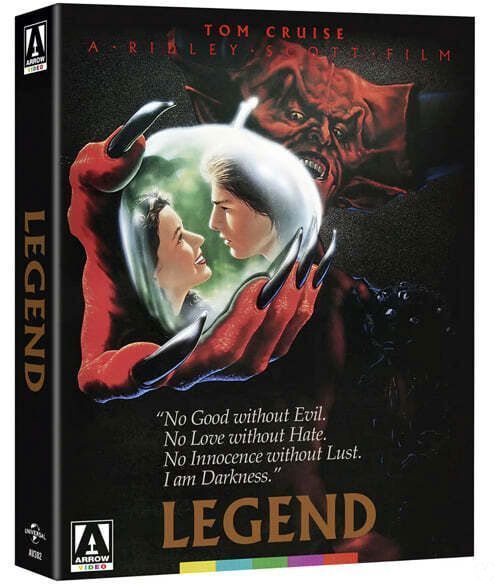 .
Many Thanks To The following Website For This Valuable Content.
The mystery of 'Legend': The movie that will never be edited in 4K