Amazon Prime Video
THE LOST WORLD: JURASSIC PARK (NOW AVAILABLE) In this film from the original Jurassic Park saga, John Hammond (Richard Attenborough) summons theorist Ian Malcolm (Jeff Goldblum) to his home to give him some surprising information. While almost everything in his park had been destroyed, his engineers had a place where other hidden dinosaurs were kept. The dinosaurs on the second island are alive and even breeding, and Hammond wants Malcolm to observe and document the reptiles before the park's funders can get to them.
CENICIENTA (NOW AVAILABLE) A bold, musical new take on the traditional story we all grew up with. Our heroine (Camila Cabello) is an ambitious young woman whose dreams are bigger than the world will allow her. However, with the help of her Fab G (Billy Porter), she manages to persevere with her dreams and make them come true. The musical incorporates pop songs by contemporary global artists and original songs by Camila Cabello and Idina Menzel.
FEAR THE WALKING DEAD – SEASON 6 (NOW AVAILABLE) The group of protagonists is distributed in different settlements in Virginia and struggling to survive as they try to cling to who they are and what they once believed in.
IT: CHAPER TWO (NOW AVAILABLE) Based on the novel by Stephen King, Pennywise returns 27 years after being defeated by members of the Losers Club to once again terrorize the city of Derry. The childhood friends, now adults, have long been separated, but when people start to disappear, Mike Hanlon calls the others home for one last battle. Damaged by the scars of the past, the Losers united must overcome their deepest fears to destroy Pennywise, who is now more powerful than ever.
ARGO (NOW AVAILABLE) As the Iranian revolution reaches a tipping point, a CIA "exfiltration" specialist devises a risky plan to free six Americans who found refuge in the home of the Canadian ambassador. Directed by Ben Affleck, "Argo" was awarded the Oscar for best picture.
LATE NIGHT (TUESDAY 7) The world of a late-night TV host (Emma Thompson) is turned upside down when she hires her first and only female writer (Mindy Kaling). Originally hired to address diversity concerns at the company, this decision has unexpectedly hilarious consequences.
THE VOYEURS (FRIDAY 10TH) A young couple move into an apartment in Montreal. Before long they find a bizarre interest in their eccentric neighbors in the building across the street. What starts out as a curiosity takes an unexpected turn and turns into a story of obsession and desire as their lives suddenly become intertwined.
HIDDEN INSTINCTS (FRIDAY 10TH) With the future of the human race at stake, a group of young men and women conceived for intelligence and obedience embark on an expedition to colonize a distant planet. But when they discover haunting secrets about the mission, they challenge their training and begin to explore their more primal nature. As life on the ship reaches chaos, they are consumed by fear, lust, and an insatiable hunger for power.
ZOMBIELAND: DOUBLE TAP (WEDNESDAY 15) Columbus (Jesse Eisenberg), Tallahassee (Woody Harrelson), Wichita (Emma Stone) and Little Rock (Abigail Breslin) move to the heart of America as they take on evolved zombies, fellow survivors and the Annoyances that increase in the sarcastic makeshift family.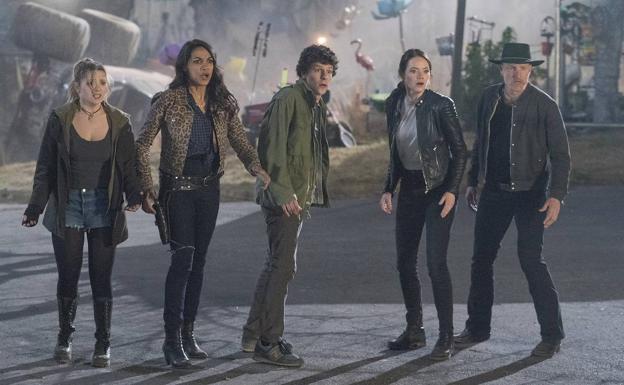 THE GAME OF THE KEYS – SEASON 2 (THURSDAY 16) It has been a few months since the last set of the keys. Each member of the group tries to rebuild their life as they face the consequences of choosing a pair of keys from a harmless glass bowl. Now they live with the question of whether they can overcome the past or must surrender to their wishes.
LE BAL DES FOLLES (FRIDAY 17) Based on the novel by Victoria Mas, this film directed by Mélanie Laurent follows the story of Eugénie, a woman who is unjustly admitted to a psychiatric hospital in Paris, because since she was little she has had the special power of to be able to hear the dead. She plans to escape with the help of one of her nurses.
EVERYONE TALKS ABOUT JAMIE (FRIDAY 17TH) Jamie is 16 years old and he doesn't quite fit in. Terrified for the future, but supported by his loving mother and surrounded by friends, Jamie overcomes prejudice, ends up with bullies at school, and steps out of the dark to become the center of attention.
DO, RE & ME (FRIDAY 17) It is about the musical adventures of three bird friends who live in a world full of rhythm, beat and melodies.
BIRDS OF PARADISE (FRIDAY 24) Two girls from an elite Parisian ballet academy put their bodies and their friendship to the test as they compete for a contract to join the Paris National Opera company.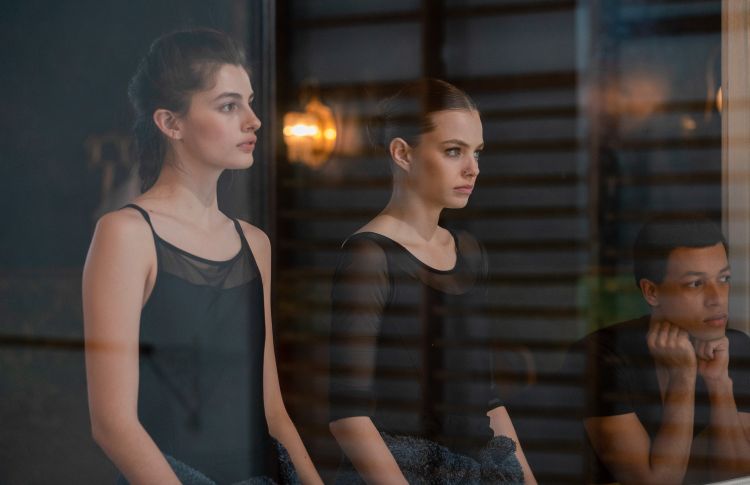 GOLIATH – SEASON 4 (FRIDAY 24) Continues the story of Billy McBride (Billy Bob Thornton), revealing his fate after being left for dead in the previous season's finale.
SAVAGE X FENTY SHOW – SEASON 3 (FRIDAY 24) Celebrate boldness, confidence and inclusiveness. In partnership with a team comprised of the industry's elite, the brand has altered and redefined the market with its affordable prices and extensive assortment of cutting-edge lingerie, underwear and nightwear for all people. Now in its third year, the much-anticipated fashion experience continues to challenge tradition and redefine sexy.
ARMERO (FRIDAY 24) Based on true events, this film describes the terrible tragedy that the small mountain town of Armero suffered when the neighboring volcano erupted and buried 25,000 of its inhabitants alive.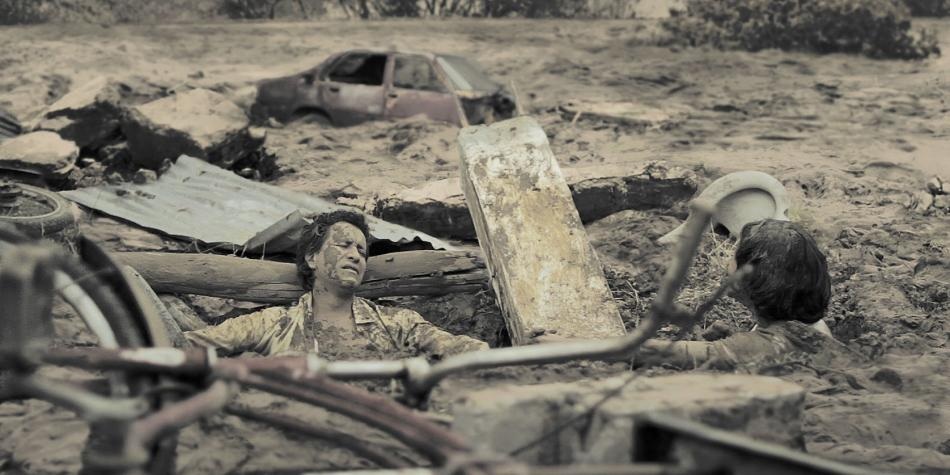 THE COURIER (FRIDAY 24) Cold War spy Greville Wynne (Benedict Cumberbatch) and a Russian agent try to end the Cuban missile crisis. Greville teams up with a Soviet officer named Oleg Penkovsky (Merab Ninidze) to provide crucial information that could help prevent a nuclear confrontation.
THE MESERO (THURSDAY 30) Rodrigo Sada finds himself trapped between two worlds: to which he belongs and to which he aspires to belong. He is a waiter who works in a luxurious restaurant who dreams of living like the customers he serves on a daily basis. A fortuitous event will present you with the opportunity to achieve your dream and you will discover that the path that appears to be the best is not always the right one.
Paramount+
LOVE, WEDDINGS AND OTHER DISASTERS (NOW AVAILABLE) A meticulous celebrity banquet provider, blind woman, inexperienced bus driver and wedding planner all seek love, without much fortune, while working on the wedding creation of a couple who really love each other. Romantic comedy directed by Dennis Dugan and starring Diane Keaton, Jeremy Irons, Maggie Grace, Andrew Bachelor and Diego Boneta.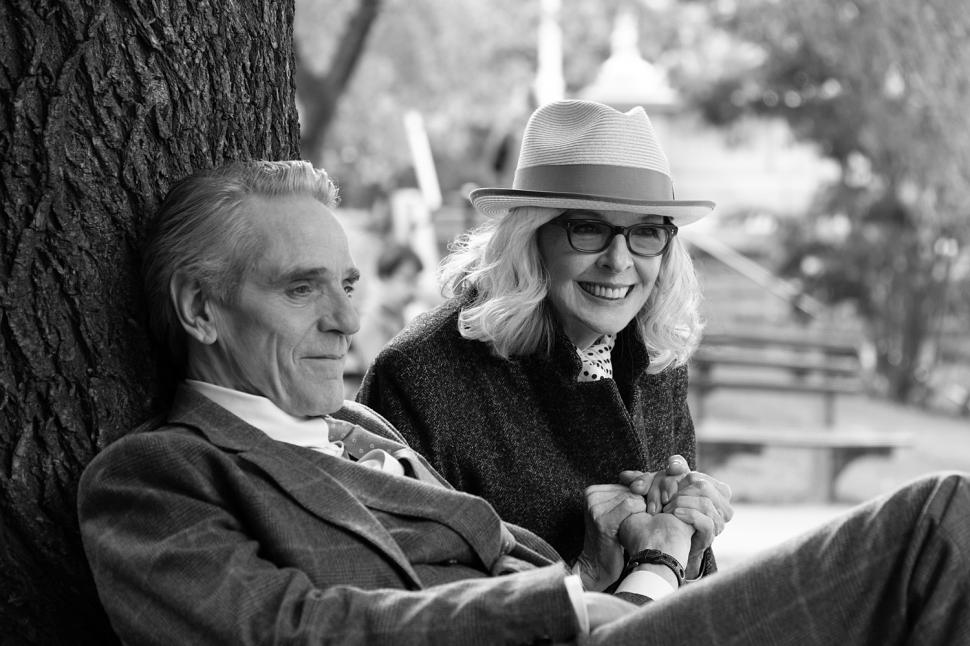 BEHIND DE MUSIC (NOW AVAILABLE) The series is back with eight new chapters where it looks at the careers of different artists and explores the difficulties they went through. Plus, take an intimate look at the personal stories of success and tragedy from music stars like Jennifer Lopez, Ricky Martin, Duran Duran, Busta Rhymes, and many others.
STAR TREK LOWER DECKS – SEASON 1 (WEDNESDAY 15) In 2380, the support crew of the USS Cerritos, one of the less important ships in Starfleet, must maintain their usual tasks and social life as a multitude of anomalies shake the ship. "Star Trek lower decks" is an adult animated series created for Paramount + by Mike McMahan.
RUGRATS (FRIDAY 17TH) Reboot the original 1991 series of the same name. Follow the secret life of a group of babies who embark on the wrong adventures (in reality and their vivid imagination) right under the noses of their unsuspecting parents and grandparents.
FATHER THERE IS NO MORE THAN ONE (WEDNESDAY 15) The comedy that was a boom in Spanish cinemas comes to the platform with the renowned Spanish actor and director Santiago Segura as Javier, a workaholic father who knows nothing about homework home or childcare. He is forced to stay home alone with his five children when his wife Carmen goes on a trip without him.
AMY WINEHOUSE & ME: DIONNE'S STORY (WEDNESDAY 15) Produced ten years after the tragic passing of Amy Winehouse, the documentary follows Amy's goddaughter, Dionne Bromfield, as she speaks for the first time about the impact of her godmother's death. The film will take viewers on a deeply personal journey where Dionne shares the ups and downs and exclusive footage of the adventures she had with Amy, all while paying tribute to their unbreakable bond.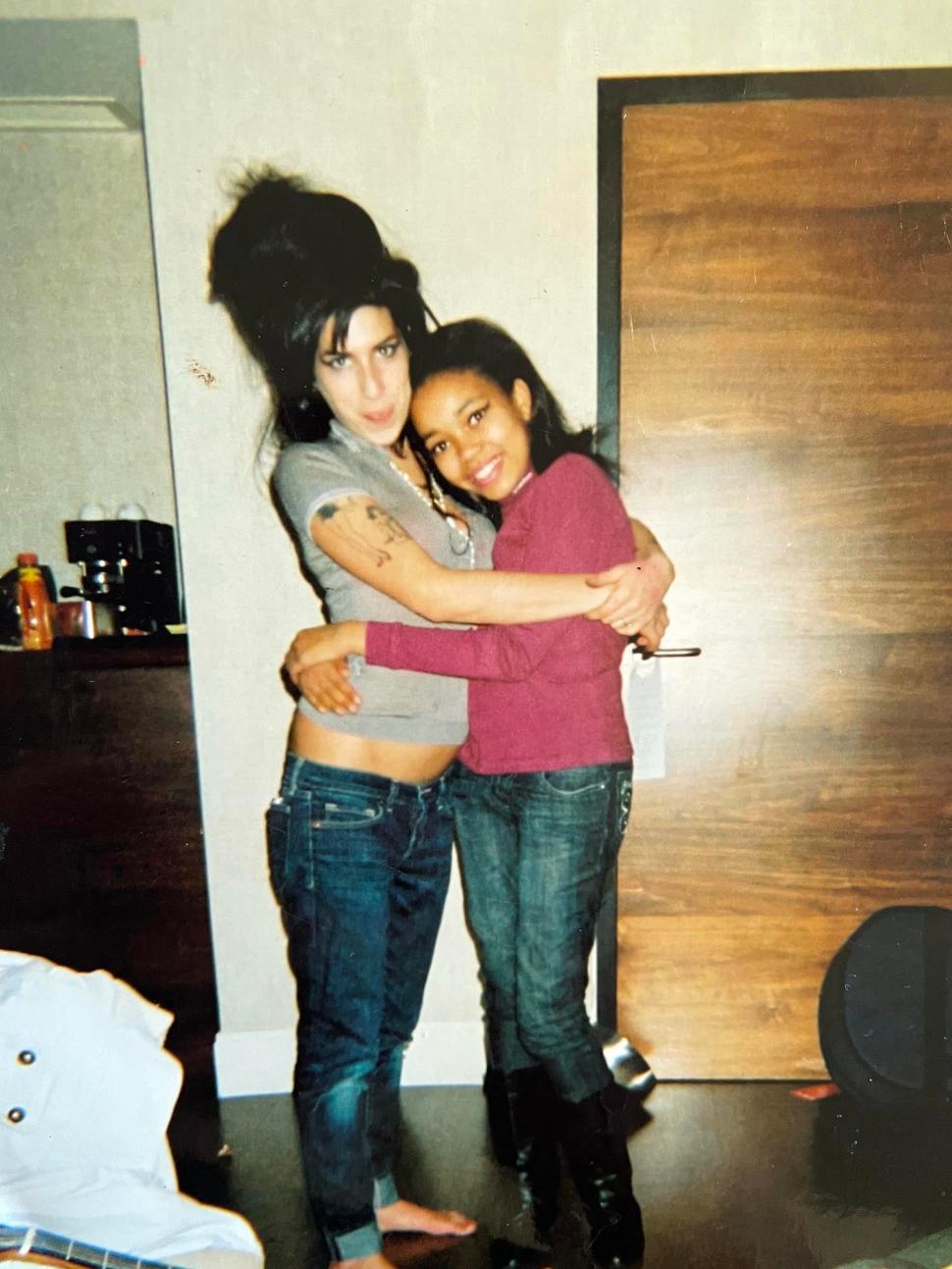 AMERICAN RUST (MONDAY the 13th) Starring Emmy winner and Tony nominee Jeff Daniels and Emmy nominee Maura Tierney. It is based on the celebrated Philipp Meyer novel and is a family drama told through the eyes of the complicated and committed Police Chief Del Harris (Daniels) of Rust Belt, a Pennsylvania town full of good people who make bad decisions. . When news of a murder sweeps through town, Harris must decide what steps he's willing to take to protect the son of the woman he loves.
FATHER THERE IS NO MORE THAN ONE – PART 2 (WEDNESDAY 15) Sequel to this funny Spanish comedy whose first part is also available on the platform. After the sudden success of the application for parents created by Javier, new situations will turn the family upside down with his pregnant wife and his mother-in-law who comes to visit. Directed and starring again by Santiago Segura.
.
Many Thanks To The following Website For This Valuable Content.
Releases on Amazon Prime and Paramount +