The marriage formed by Richad Gere and Alejandra Gere have once again shown their solidarity with their latest gesture of support for the Open Arms, the Spanish ship that has just rescued more than thirty people in the middle of the Mediterranean, including fourteen young children after they undertook a desperate flight from the coasts of Libya. "Supporting all of our friends at Openarms for the unremitting work you do on a daily basis. Our hearts go out to all of you", has been his message in support of the Spanish NGO, whose main mission is to rescue from the sea those who try to reach Europe.
–Exclusive in HOLA !: Richard Gere and Alejandra Silva secretly welcome their second child
VIEW GALLERY


The Open Arms ship rescued this boat in distress, carrying 38 people, 14 of them children, after two days adrift in the Central Mediterranean, according to the founder of the Spanish NGO, Oscar Camps. 'Alarm Phone', the telephone service, made available to migrants at sea, had warned that a ship with about thirty people was in distress near the island of Malta and urgently needed rescue. According to the hotline, the Maltese and Italian authorities had not responded to their calls for help and the Open Arms was finally able to get all the immigrants to safety. A great job that has been applauded by the Gere couple, who are very aware of all issues related to humanitarian aid.
–Richard Gere and Alejandra Silva, a love story that began with a crush
-Alejandra Gere shares a wedding album two years after giving the 'yes, I want' to Richard Gere
Since Alejandra and Richard Gere fell in love in 2014, they share a great involvement in humanitarian causes. The couple has shown their concern with issues such as immigration on European shores. The protagonist of titles like Pretty Woman, Officer and Gentleman or American gigolo several years ago he went up to the Open Arms to distribute food to the rescued immigrants in the Mediterranean for the solidarity boat. He himself was in charge of buying food, a gesture of solidarity that his loyal followers did not hesitate to applaud. The American actor and his Spanish wife are also especially aware of other causes such as children with cancer or the homeless. The RAIS Foundation is about Alejandra's personal project, which Richard Gere joined and in which together they have put all their soul and effort fighting for the homeless. Richard Gere made a film on this subject, Invisible, and for that He slept on the street and during filming he was mistaken for a beggar by a tourist who gave him pizza scraps. "I have slept in the street to learn about the problem of the homeless. I am not afraid to roll up my sleeves and get to work. If I do something, I give one hundred percent; if not, I prefer not to do it," he said on more than one occasion. wife. The protagonist of Hachiko He has also been very involved in the fight against AIDS, especially in India, and created a foundation to alleviate this disease and dedicate his resources to research.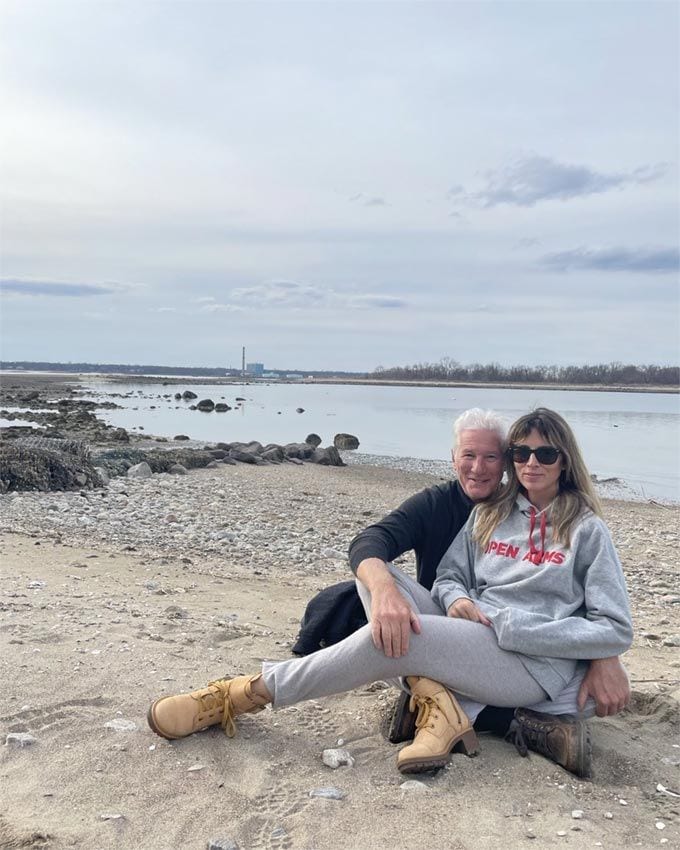 VIEW GALLERY


Alejandra and Richard Gere got married in the spring of 2018, a wedding that the magazine HI THERE! offered in a world exclusive, held at the actor's ranch in New York. They have two children in common, one who was born in April 2020, a child whose name has not transpired, and Alexander, who came into the world in February 2019. The interpreter is the father of Homer James Jigme, 21, the result of his marriage to actress Carey Lowell, and Alejandra is the mother of Albert Friedland, eight, born from his previous marriage to businessman Govind Friedland.
To know the most relevant of hola.com and not miss articles like this one, subscribe to our newsletter here.
.
Many Thanks To The following Website For This Valuable Content.
Richad Gere and his wife, Alejandra, reappear for solidarity reasons