On a day like today, November 11th from 1918, the french marshal Ferdinand Foch, in the forest of Compiégne, near Paris (France), the armistice of Compiegne, one of the most momentous documents of the 20th century, which ends the most terrible war ever known to Humanity: the First World War.
Years later, the November 11th from 1962 launches from Cape Canaveral (USA) Gemini 12, the last mission of the Gemini program, manned by James A. Lowell as commander and Edwin Aldrin as pilot. They will spend four days orbiting the Earth and conducting tests whose objective is none other than putting a man on the Moon. Do you want to know more? Find out what happened on November 11th.
What happened on November 11?
In Spain
1484: Díaz de Montalvo finishes the compilation "Ordinance of Laws of Castile", commissioned by the Catholic Monarchs.
1500: In Granada, the King of Aragon Ferdinand the Catholic and the French King Louis XII divided the kingdom of Naples in the Treaty of Granada.
1523: Garcilaso de la Vega is named Knight of the Order of Santiago.
1966: The Council of Ministers grants total pardon for political responsibilities in the Spanish Civil War.
1979: Javier Rupérez, Secretary of Foreign Relations of the UCD, is kidnapped by the terrorist group of ETA.
1995: In Bilbao the metro is inaugurated.
In the world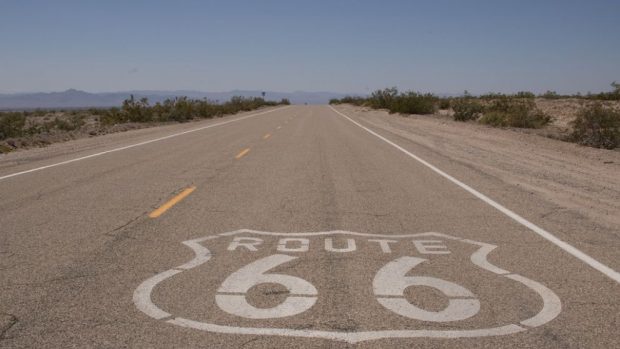 1918: Poland becomes independent from Germany. Józef Piłsudski assumes the military command of the country.
1918: In Austria, Emperor Charles I resigns from power.
1919: In Centralia (northwestern United States), in the first parade commemorating the end of the First World War, the Centralia massacre happens: veterans shoot each other with members of the Industrial Workers of the World union. At night, veterans kidnap union leader Wesley Everest (29) and torture him overnight to death.
1921: At Arlington National Cemetery (near Washington), President Warren G. Harding inaugurates the Tomb of the Unknowns.
1924: In Greece, Prime Minister Alexandros Papanastasiou proclaims the Second Hellenic Republic.
1926: In the United States, Route 66 is inaugurated.
1927: In Italy the parliamentary system is abolished.
1930: In the United States patent US1781541 is granted to Albert Einstein and his former student Leó Szilárd for their invention: the Einstein refrigerator.
1934: In Melbourne (Australia) the Shrine of Remembrance is inaugurated.
1939: George Van Biesbroeck discovers the asteroid (1464) Armisticia.
1940: The Nazi German cruiser Atlantis captures British secret mail and sends it to Japan.
1940: In the ocean, an unexpected storm kills 144 servicemen from the US warship US Midwest.
1942: In World War II, the Nazis invade Vichy (in the south) and complete the invasion of France.
1944: Dr. Erich Göstl, a member of the Waffen SS, wins the Iron Cross in recognition of bravery in combat after losing part of his face and eyes in the Battle of Normandy.
1951: In Argentina, women vote for the first time. Its architect, Evita Perón, does it for the first and last time (suffering from cancer) at the Presidente Perón polyclinic. Her husband, Juan Domingo Perón, is reelected as constitutional president.
1960: In South Vietnam a coup is carried out against President Ngo Dinh Diem.
1960: In Havana (Cuba) Radio Habana Cuba is inaugurated.
1962: In Kuwait, the National Assembly ratifies its Constitution.
1965: In Rhodesia (present-day Zimbabwe), the white minority government Ian Smith declares independence from Great Britain.
1966: In the United States, NASA launches the Gemini 12 spacecraft.
1968: In the framework of the Vietnam War, Operation Commando Hunt begins. The objective is to bomb the Ho Chi Minh route, through Laos into South Vietnam.
1968: In the Maldives islands the second republic is declared.
1972: In Long Binh (Vietnam), the US Army carries out a massive withdrawal from the military base.
1975: Angola becomes independent from Portugal.
1981: Antigua and Barbuda is admitted as a member of the United Nations.
1991: The single "Black or White" by American singer, songwriter, dancer, producer and philanthropist Michael Jackson is released.
1992: The Anglican Church allows the female priesthood.
2001: China officially joins the World Health Organization (WTO).
2004: In Palestine, Mahmoud Abbas becomes the new PLO leader after the death of Yasser Arafat.
2006: In Japan, Sony's third desktop console, the PlayStation 3, goes on sale.
Who was born on November 11?
In Spain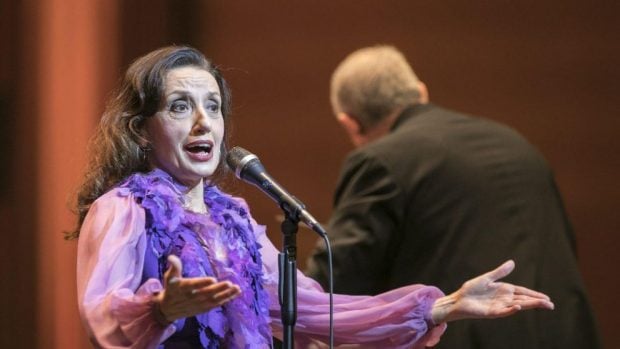 1748: Carlos IV, king
1903: Victoria Díez Bustos de Molina, beatified teacher and religious.
1924: Luis Martín-Santos, writer and psychiatrist.
1926: José Manuel Caballero Bonald, poet.
1928: Gracita Morales, actress.
1942: Juan Pardo, singer.
1944: Pepe Sancho, actor.
1947: Luis López Guerra, jurist and politician.
1948: Jordi Estadella, television presenter.
1948: Victoria Prego, journalist.
1950: Pepe Navarro, television presenter.
1954: Rafael Ángel Martínez González, writer.
1955: Castor Pérez Diz, musician.
1958: Luz Casal, singer.
1964: Anabel Alonso, film and television actress.
1965: Juan Antonio Muñoz, humorist.
1967: Nathalie Seseña, actress.
In the world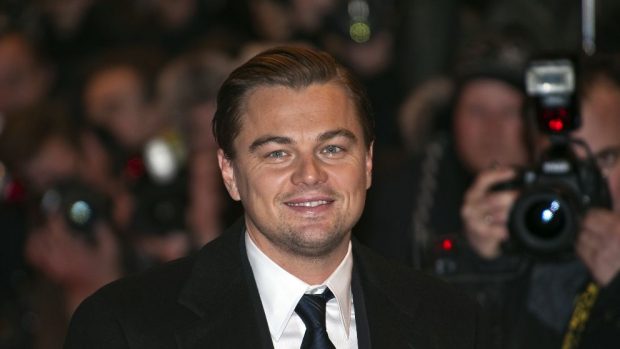 1925: Jonathan Winters, American actor, comedian and screenwriter.
1926: Noah Gordon, American writer.
1927: Mose Allison, American pianist and singer.
1928: Ernestine Anderson, American singer.
1930: Hugh Everett, American physicist.
1933: Jim Boyd, American actor.
1935: Bibi Andersson, Swedish actress and director.
1935: Pinky, Argentine television presenter.
[1945: Chris Dreja, British guitarist, from the band The Yardbirds.
[1945: Daniel Ortega, Nicaraguan president.
1946: Al Holbert, American automobile racer.
1950: Jim Peterik, American musician and lyricist for Survivor.
1951: Bill Moseley, American actor, singer and producer, of the band Cornbugs.
1951: Kim Peek, American personality.
1955: Friedrich Merz, German politician.
1956: Ian Craig Marsh, British guitarist, from the band The Human League.
1960: Stanley Tucci, American actor, producer and filmmaker.
1962: Demi Moore, American actress, director and producer.
1964: Calista Flockhart, American actress.
1967: Frank John Hughes, American actor, producer and screenwriter.
1971: David DeLuise, American actor and director.
1972: Tyler Christopher, actor estadounidense.
1973: Jason White, American musician of the bands Pinhead Gunpowder and Green Day.
1974: Leonardo DiCaprio, American actor.
1982: Jeremy Williams, British actor.
1983: Philipp Lahm, German footballer.
1983: Candy Manson, American actress.
1983: Tatsuhisa Suzuki, Japanese voice actor and singer.
1986: Mark Sánchez, American soccer player.
1988: Kyle Naughton, British footballer.
1991: Christa B. Allen, American actress.
1993: Juan Leiva, Chilean soccer player.
Horoscope: What zodiac sign do those born on November 11 have?
Scorpio
Who died on November 11?
In Spain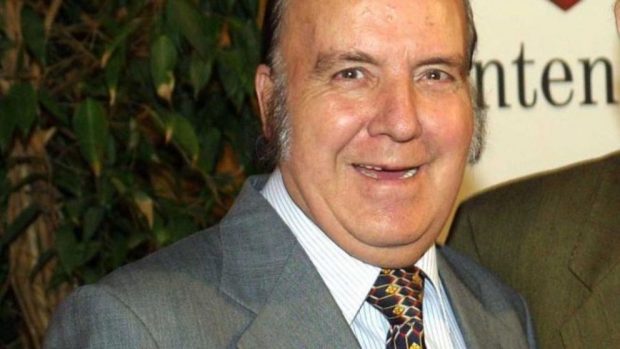 1949: Carlos de Borbón-Dos Sicilias, aristocrat.
1954: Carlos Climent Garcés, military man, hero of Cascorro and honorary lieutenant of the Spanish Army.
1974: Benito Perojo, filmmaker, producer and screenwriter.
2003: Miquel Martí i Pol, writer, poet and translator.
2005: Miguel Gallardo, singer-songwriter and music producer.
2010: Carlos Edmundo de Ory, poet, essayist and translator.
2016: Perico Fernández, boxer, world lightweight champion in 1974.
2017: Chiquito de la Calzada, Spanish comedian, singer and comic actor.
2017: Claudio Reyes Rubio, film and television director.
2017: Maru Dueñas, actress, director and theater producer.
In the world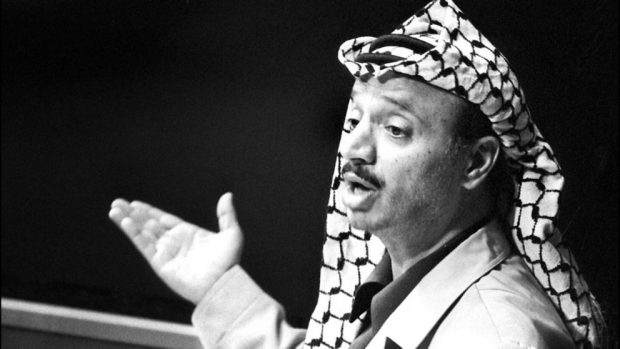 1958: André Bazín, French film critic.
1962: Joseph Ruddy, American water polo player and swimmer.
1976: Alexander Calder, American artist.
1977: Greta Keller, Austrian singer and actress.
1979: Dimitri Tiomkin, American composer of Russian origin.
1984: Martin Luther King, Sr., American activist.
1988: Gérard Grisey, French composer.
1989: Natalio Pescia, Argentine soccer player.
1990: Attilio Demaría, Argentine soccer player.
1990: Yiannis Ritsos, Greek poet.
1993: Erskine Hawkins, American trumpeter.
1994: Pedro Zamora, Cuban-American activist.
1994: Elizabeth Maconchy, British composer.
1994: John A. Volpe, American politician.
1997: Clotilde Borella, Argentine actress.
1997: Rod Milburn, American athlete.
1999: Mary Kay Bergman, American voice actress and singer.
1999: Vivian Ernest Fuchs, British explorer.
2004: Yaser Arafat, Palestinian politician.
2005: Keith Andes, American actor.
2010: Dino De Laurentiis, Italian film producer.
2014: Carol Ann Susi, American actress.
What is celebrated on November 11?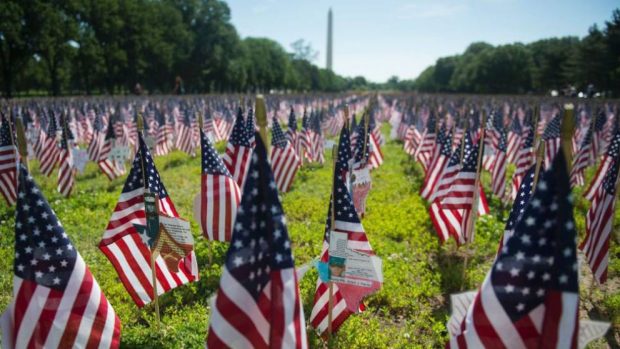 Cartagena Independence Day.
Independence Day of Poland.
United States Veterans Day.
Many Thanks To The following Website For This Valuable Content.
What happened on November 11?