"1964. Rock and roll was gaining control and it was doing it fast. One of the most important parts in this process was The Beatles, "writes Brian Wilson, the mind behind The Beach Boys hits.
"It was said that we were the next best group after them. Even that we were better, that our songs were more interesting or sophisticated or that they created more positive energy."
"Rivalry. That's the wrong word. We exchanged transatlantic messages. They were doing something, I was listening to him and I wanted to do something equally good."
In fact, Wilson admits that he wrote some songs with the "Fab four" in mind, such as "Girl Don't Tell Me" (1965). "It was a different sound, because I wrote it with John Lennon in mind. I even thought about giving it to them."
"They said it was like 'Ticket to Ride', but I didn't mean for it to be like any of their songs in particular. It just had the air," he explains.
"It was hard to get any further because of the Beatles. They were on the Ed Sullivan show in February 1964, and by April they were in the top five on the Billboard."
More than thirty years later, in 1997, Wilson welcomes historic Beatles producer George Martin into his studio.
To seal that encounter, Martin asked to hear the original mix of "God Only Knows", Wilson's most famous song.
"He mixed some other parts and I was amazed at how much better he made it sound. I told him that he had come up with a better mix than I had done on the original. It was a lesson from a man and a brilliant producer. that he had done with the Beatles. "
The meeting was recorded in a documentary.
"When he died in March 2016 I felt very devastated. He was one of the greats," he says.
Before, Martin had said it. "Without Pet sounds, our Sgt. Pepper's it wouldn't have happened: it was an attempt to match The Beach Boys' record. "
Wilson's memoirs are also enough to remember John Lennon and George Harrison, the Beatles who are gone.
"Lennon called me after Pet Sounds ("Phone me up", I think the British say) to tell me how much he liked the album, "he recalls.
In addition, he admits that his death had a deep impact on the group. "We started playing a cover of 'Imagine' because John had been murdered a few years before. He was not there and he was not coming back, that turned a song of hope into a sad song."
As for George, he says he never met him in person but "he was important to me. He was very spiritual. He had a way of simplifying things," although "in the early years it was difficult to consider him a separate composer, after ' Here Comes the Sun 'I started paying attention to it. "
"Maybe any group needed that, a deeply moving presence that wasn't in the middle of it all. We had Carl," he reflects.
Many years later, Olivia, Harrison's widow, called him to ask him to perform at a George tribute festival in Hollywood. "We played 'My Sweet Lord', but it could have been anyone else. He wrote beautiful songs."
"I met Paul McCartney in the late sixties, in a studio. He came over to Colombia Square when we were working on some vocal overdubs and we talked a bit about music."
After fifty years of that encounter and when McCartney has been in charge of declaring in innumerable occasions that "God Only Knows" is his favorite song, the vision of Wilson on the matter takes particular value.
"Now everyone knows it's Paul's favorite song, and not just his Beach Boys favorite, but his favorites, period. It's the kind of thing people write in record booklets or say on the record. TV. When they read it, they look at that first sentence and then they go on. But it was very important to me the first time I heard it. "
His first thought, he says, was of compliment. "There was another person, the person who wrote 'Yesterday' and 'And I Love Her' and so many others, saying it was his favorite. It blew my mind."
Paul was the only one of the Beatles who achieved a more personal relationship with a withdrawn Brian, the one who left touring in the heyday of the sixties and locked himself in his studio to bring to reality all those melodies he heard in his head.
"Paul came to my house and told me about the new music he was working on. 'I want you to listen to this song,' he said, 'I think it has a good tune.' He put the cassette on and it was 'She's Leaving Home.' My wife was there and she started crying. Hearing him play a new song allowed me to see mine clearly. It was hard for me to see the effect my music had on others, but it was easy to see it when it was someone else. "
After thirty years and with Wilson recovered from his problems of alcohol, drugs and abuse by his former doctor Eugene Landy, the composers met again.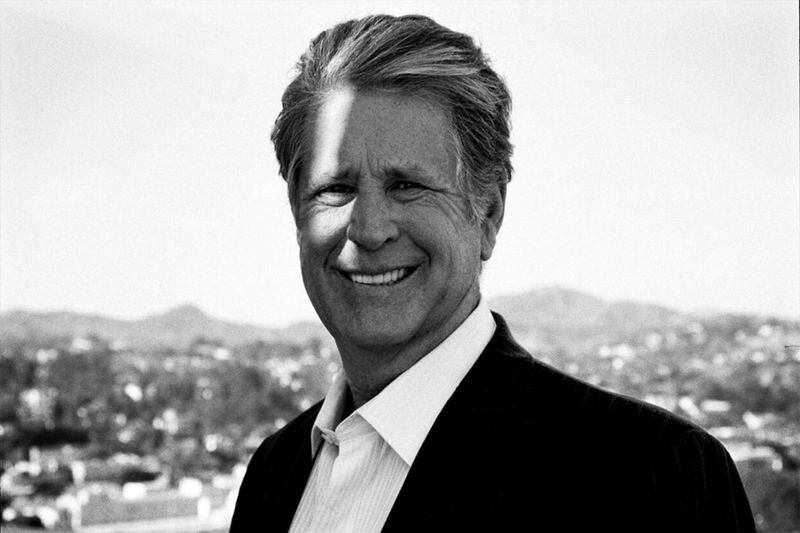 The Beach Boys' voice was the opening act for a Paul Simon concert and he was having a hard time. "I liked playing with him but the audience was older people and when he sang, people were still settling into their places," he recalls.
But in the Greek Theater in Los Angeles, with the seats less than half, the miracle happened. After playing hits like "California Girls", "Wouldn't It Be Nice" and "I Get Around", Wilson closed everything with "God Only Knows", Paul's favorite.
"Just then the side door opened and McCartney stepped onto the stage. Everyone saw him. There was clapping and screaming in the theater and everyone stood up. It was an 'Oh my God!' Moment. I greeted him from the piano, but it wasn't enough. We were in the final verses and I changed the lyrics at the last minute to 'God only knows what I'd be without Paul.'
Already in dressing rooms and with "Pablo" as a stellar visitor – "That's what he called him sometimes," he clarifies – McCartney's fanaticism came to light. I had a question about the intro to "You Still Believe in Me", another of the tracks from the Pet Sound.
"There was a keyboard in the dressing room so I played it for him. We did harmonies. It was amazing, Paul and I harmonizing the intro to 'You Still Believe in Me', can you believe it?"
"Rubber Soul it was the one that really impressed, "says the California-native songwriter of the album that came out in late 1965," it's probably the best album ever. He sent me straight to the piano. "
"It's an album where everything flows and everything works. I remember being impressed by 'You Won't See Me', 'I'm Looking Through You' and 'Girl'. It wasn't just the lyrics and the melodies, but also the production. and their harmonies. They were so unique. "
The best of The Beatles according to a rival?
"You could hear their ideas very clearly through their music. They weren't posing like other bands or trying to put too much meaning in their songs. They were great poets of the simple things, but that was also easy to listen to. Nothing they did was awkward. , the perfect tone lasted the whole song and everything landed well ".
To exemplify a theory that probably didn't make fans of your own band very happy, take as a sample "You Won't See Me," a song from that album.
"You know, Paul sings low and George and John sing high. There's a drone organ out there, a note that stays low for the last part of the song, more or less. Those were the artistic details they were trying to." .
I am Brian Wilson … and you are not (2016) has just been edited for the first time in Spanish by Malpaso. The memoirs of the former Beach Boys have the collaboration of Ben Greenman, who interviewed him for several months.
"With the courage and enlightenment of someone who knows himself prepared for confession, and with his ego suitably shattered, Wilson invites us to dive into the winding dump of his memories," reads a preview.
The book arrives in Chile in the second semester, although it can be found directly on the publisher's page, Amazon, and in e-book format.
Many Thanks To The following Website For This Valuable Content.
Brian Wilson thinks of The Beatles: "They were the great poets of simple things"