In Audio: Ronnie Milsap, a forgotten
2020-01-15 10:52:51 / web.radiorebelde@icrt.cu / Pedro Rafael Cruz Gonzalez

---
This space never ceases to amaze me constantly. I swear to you that for me that is the most important thing, because its realization many times becomes valuable and absolutely unexpected events.
Yesterday I was at home reviewing some of the music that I just recovered in Mexico and suddenly I ran into someone completely unknown. I swear to you that I had never heard his name anywhere and they have been in these struggles for 49 years.
As it was among the hits of the '70s, I got ready to meet a marvel with a single song, those who touch the sky only once and then spend the race wrapped in the nostalgic circle.
Actually, the song, which I had never heard before, had a promising title and that was honestly what caught my attention. "It was almost like a song" smells like an interesting poem, a heart broken by a sorrow of love.
The theme is fine, but the interpreter is a character with a multi-award-winning career, more than 35 million records sold and a formidable prestige among his own. The point is that the man is dedicated to country music, which I call here for greater understanding among our "palms and reeds", and this song is his only success in rock.
Ronnie Lee Milsap was born in North Carolina on January 16, 1943 and his mother abandoned him when he was a baby, so his upbringing was the responsibility of grandparents who lived in extreme poverty.
As he had a congenital visual weakness at the age of five, he was sent to a special school and there he developed a total passion for music. At seven he began serious studies and came to master several instruments, but the piano in the foreground.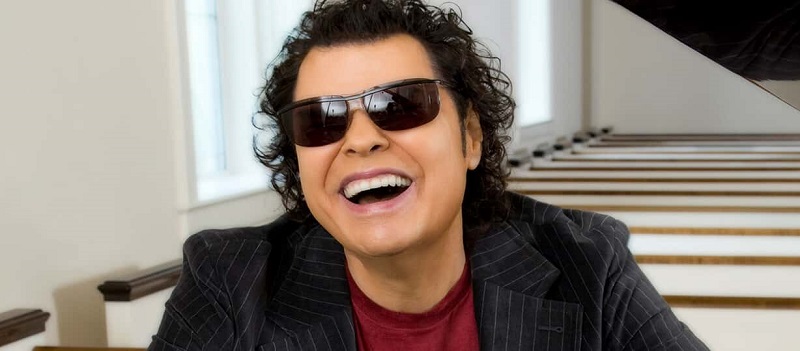 At 14 he was a potential talent, but the slap received by one of his teachers took away the only chance of vision he had and that crushed him. Luckily Elvis Presley arrived in 1956 and rock conquered him again.
He formed several bands, joined others, signed with different labels and in this period he worked alongside figures of the level of Ray Charles, Elvis Presley and Stevie Wonder, although paradoxically he received more attention in England than in his own country.
The world of "Palmas y Cañas" rebelled against him in 1972 with a trip to Nashville and there he met the star of this music, Charles Pride. He convinced him of the change and from that moment things took another course and such unusual topics as "Please, don't tell me how this story ends" or "There is no soul left in these old shoes" consolidated his role.
Today Ronnie Milsap is still in the fray after having 40 songs that have been number one, third with so many hits, in addition to enjoying several Grammys awards. His life has been valuable. Wow, today you can boast that it was almost like a song.
.
Many Thanks To The following Website For This Valuable Content.
In Audio: Ronnie Milsap, a forgotten