One of the unique characteristics of Melero in his work was based on his decision not to use headphones.
Photo: kindness
Legendary sound technician Carlos Melero, who over 50 years of experience served as a producer of great Argentine and foreign musicians such as Duke Ellington, Bill Evans, Osvaldo Pugliese, Invisible, Sarah Vaughan, Martha Argerich and Horacio Salgán, died today at the age of 87 at his home in the Buenos Aires neighborhood of La Paternal, according to those close to the family.
Carlos Antonio Melero -his full name- was born in Santa Fe on October 2, 1934 and his decision not to use headphones was one of his singularities in his trade.; as was his technique to record live (on two channels with no post-mix), which way you made commercially edited recordings for Ariel Ramírez, Woody Herman, Astor Piazzolla, Bill Evans, Adrián Iaies, MIA and Oscar Cardozo Ocampo, Enrique "Mono" Villegas, Osvaldo Pugliese, Dexter Gordon and Horacio Molina, between more.
Owner of a solid classical training, oriented to chamber music, harmony and piano, his favorite instrument, Melero took private lessons with the teachers Virtue Maragno (Harmony), E. Bosch and Luis Lavia (Piano), Washington Castro (Chamber music), Francisco Maragno (Choral Direction), Juan Pedro Franze (History of Music) and perfected his knowledge of contemporary music (Reading-writing and Harmony) with Jorge Martínez Zárate and Enrique Belloc.
At the end of the 60s and with equipment supplied by representatives of national and foreign commercial firms, he began his apprenticeship in the use of professional sound systems. He used the hall of the now-defunct Embassy Theater as a rehearsal and testing laboratory.
His great knowledge of music and English (the language in which all the technical bibliography was found at the time) allowed Melero to quickly learn the trade. which, in his case, was always governed by musical parameters rather than technical ones.
His first steps in his activity related to professional sound were taken in 1969 as technical advisor at the national audio equipment company Holimar.
At the end of the 60s and together with Iván Cosentino, Nora Raffo, Nelson Montes-Bradley, he founded the Qualiton record label dedicated to Argentine composers and performers. and focused -in its beginnings- on Argentine folkloric ethnographic musical research.
His debut as a professional responsible for sound amplification was in 1971 at the Cervantes National Theater with the National Symphony Orchestra conducted by Jaques Bodmer in the work "Symphony for 8 solo voices and Orchestra", by Luciano Berio.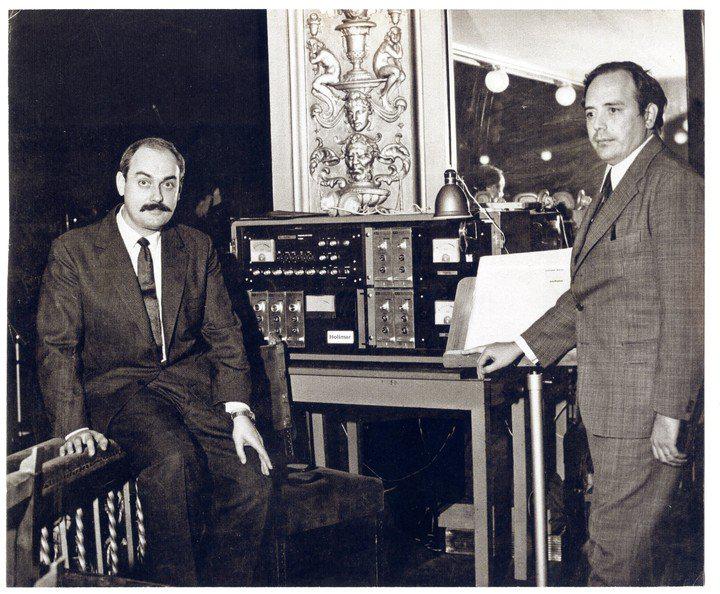 Then, among many others, He was in charge of the sound department of the General San Martín Theater between the late 70s and 1987, during the management of Kive Staiff, as resident sound engineer of the Tango Orchestra of the City of Buenos Aires since its foundation in 1980 and until 1991, What Personal sound engineer -in various stages- of artists and groups such as Ariel Ramírez, Gerardo Gandini, Musicos Independientes Asociados (Grupo MIA) and Piazzolla.
He was also in charge of the sound of the Teatro Gran Rex in Buenos Aires (as a member of the Melero-Itelman company) from 1989 to 2014, the year in which he left the activity. It also played a similar role in other local and international rooms such as el Colon, Opera, Alvear, Luna Park, Carnegie Hall and Lincoln Center in New York, among many others.
Source: Telam Agency
Many Thanks To The following Website For This Valuable Content.
Sound technician Carlos Melero died at the age of 87